https://www.chocolate.lviv.ua/en/company/news/plener-and-barista-2019/Chocolate & Coffee Holiday Arranged by Lviv Handmade Chocolate
Chocolate & Coffee Holiday Arranged by Lviv Handmade Chocolate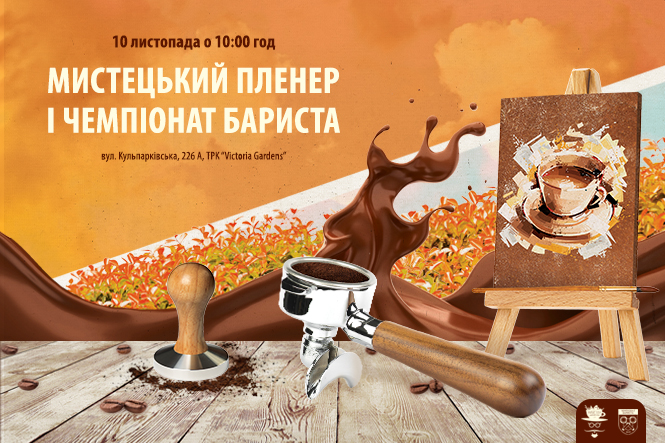 Pretty soon, a magnificent chocolate and coffee event arranged by Lviv Handmade Chocolate, for which everyone has been looking forward the whole year, will take place on November 10th in "Victoria Gardens" shopping mall!

Chocolate and coffee artists from all Ukraine will visit Lviv for the fourth traditional Art Plein Air and Barista Championship in order to compete to be number one.
The best baristas and chocolatier will demonstrate that chocolate and coffee is a beautiful art, requiring considerable skills and efforts. In fact, we can not only savour chocolate, but paint a picture or a portrait, whereas coffee can not only be dark but incredibly original and attractive.
Besides competitions guests will be able to take part in exciting contests of consuming chocolate and sweets as well as the winners will receive pleasant luscious presents. The event will be interesting for everyone including little chocolate lovers who will spend time cheerfully, attend a chocolate masterclass or take part in a contest of speed eating sweets (dear parents, don't worry, there will have limited time for it).
VaBank jazz trio and a musical duet "INSHI" will perform for guests at the end of the event.
Welcome to Art Plein Air and Barista Championship, feel a festive atmosphere  and taste delectables produced by Lviv Handmade Chocolate! Positive impressions and bright emotions are guaranteed!