https://www.chocolate.lviv.ua/en/company/manufacturing/Handmade chocolate production
Handmade chocolate production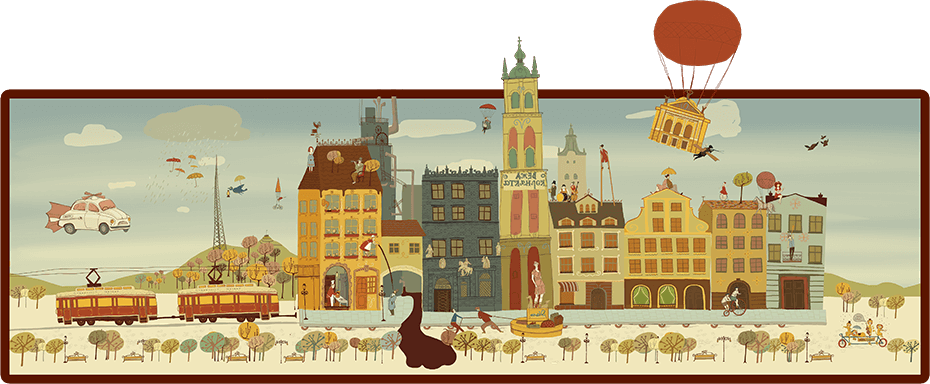 Based on the best European samples of handmade chocolate Lviv Handmade Chocolate creates its own chocolate modern traditions of quality and taste. Each chocolate product has its small story: all the way from an idea to the amazing positive feedbacks of our guests.
Natalya and Volodymyr Dubovyy, a married couple, had an idea to create exclusive sweets and they have done their utmost to make the dream come true. At first they focused on twelve types of sweets by experimenting different recipes, five of which guests still savour their outstanding taste up to now, i.e. Lviv amours, Marz & Panna, Keiserwald, Caesar's and Bernardine. Since 2009 chocolate production has been expanding extremely fast. But notwithstanding the increased quantity of Lviv Handmade Chocolate shops, the key principles of manufactured chocolate production remain unchangeable: to make chocolate of high quality European raw materials available only in Lviv, to use merely organic ingredients without artificial supplements and additives, to involve the best specialists and professionals in the process but not automated machines, to make each chocolate product with great care and to sell in their own or franchising shops only where there's a chance to control each step.
Nowadays there is a large selection of more than 60 types of marzipan, nut, truffle, praline, chocolate caramel and chocolate cream sweets. Besides sweets it's difficult to imagine Lviv Handmade Chocolate without various chocolate tablets in unusual packages, chocolate coated dragées and nuts, chocolate figurines and exclusive sets created by talented chocolate artists.
All the chocolates at Lviv Handmade Chocolate are handmade with great care by
our large chocolatier team in Lviv and conveyed to all parts of Ukraine.
We are proud of creating handmade chocolate that produces happiness!
Thank you for choosing us!
Production unit address: "Shokoooooooolad" Ltd.,
79039, Lviv, 10 Henerala Yunakiva Str.
+38 (032) 244 49 12