https://www.chocolate.lviv.ua/en/services/masterclass/Masterclasses
Masterclasses
Feel yourself as a real chocolatier! Make your own sweets!
We cordially invite you to our masterclasses where you, your family and close friends can feel themselves as heroes of a chocolate event. To dress up, each participant will get a chocolatier uniform and all necessary items for making chocolate masterpieces with own hands. Moreover, you'll learn about the chocolate history, how it appeared, interesting facts about consuming chocolate and working with it as well as many other useful tips from professional chocolatiers.
Each masterclass participant will receive his own handmade chocolate products, taste delicious drink and solemnly awarded with the Chocolate Artist Certificate!
Select your type of masterclass to your taste and book places in a café in your city! Make a present of unforgettable emotions and impressions for your family or friends – we've got GIFT CERTIFICATES!
Masterclasses:
Select city: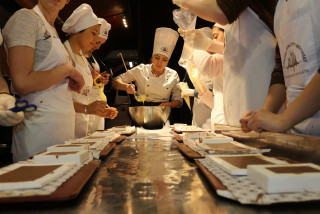 Masterclass "Chocolate lessons"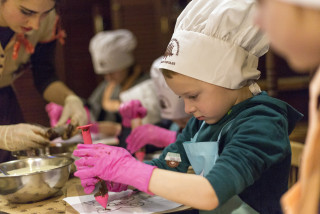 Express Masterclass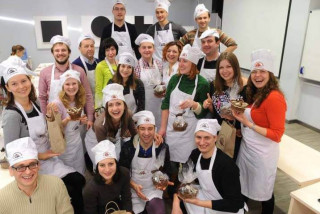 Masterclass for Adults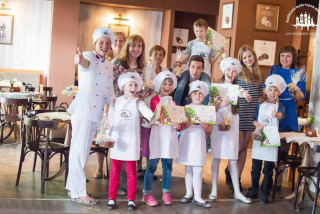 Masterclass for Children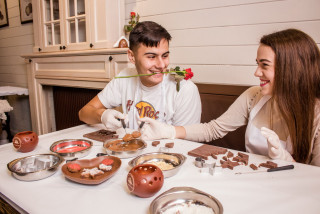 Masterclass for Lovers
Buy a masterclass gift certificate