https://www.chocolate.lviv.ua/en/company/news/96-2022-11-14-093849-25704/A Social Project "Giving Tuesday"
A Social Project "Giving Tuesday"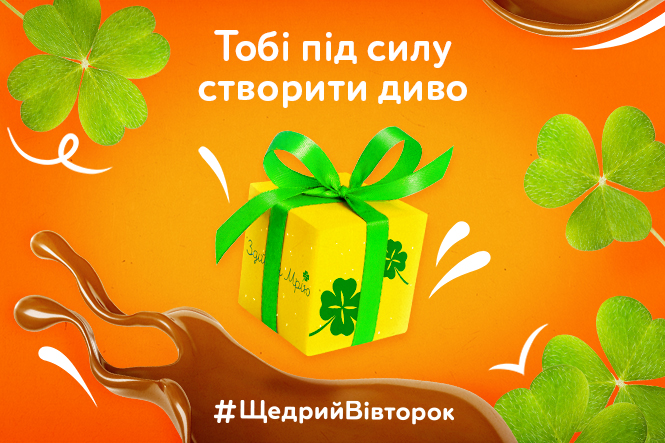 Our hearts are able to produce light through any darkness. We can share warmth even during cold windy weather. What's more, we have the power to make magic things. Lviv Handmade Chocolate has joined a social project #Giving Tuesday under the support of All-Ukrainian Charitable Organization "Zagoriy Foundation". Our goal is to help those who are in real need: to save lives of seriously ill children.
Everyone can contribute to the following great projects:
visit Lviv Handmade Chocolate and buy a chocolate sweet "Dreams Come True" during the period of November 14 - December 19;
a part of money from each purchased sweet will be transferred to the charitable fund;
tell your friends about these projects.
But it's not the end! We would like to be grateful to everyone who has done a lot to the charity. That's why, we've prepared a pleasant surprise. All of you, who have bought sweets during the sales period with a Lokal card, will become participants of the draw of four sets of gifts, i.e. a decorative cushion, a customized bag, a children's book, a patriotic sticker pack and tasty chocolate products produced by  Lviv Handmade Chocolate.
Remember - goodness has the sound of your voice!