«Dreams come true» in box
«Dreams come true» in box
Chocolate caramel ganache coated in white chocolate.
Shelf life: 25 days. Storage: store at temperature (18±3) °С and air relative humidity not more than 75%.
The product is expecting soon
«Dreams come true» in box
pcs
Added!
more chocolate...
11 UAH
White chocolate ganache with banana paste covered with white chocolate and yellow sugar.
Banana Lyolya
pcs
Added!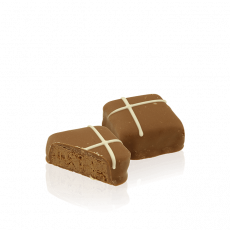 14 UAH
A combination of praline with milk chocolate and dry crispy flakes coated in milk chocolate.
Chocolate Candy
pcs
Added!
12 UAH
Delicious praline with marzipan rum filling covered with dark chocolate.
Avantura
pcs
Added!
Nut Kleynods, dark chocolate
pcs
Added!
13 UAH
Milk chocolate ganache with light caramel and coffee flavor in dark chocolate and crispy flakes.
Dark Chocolate Bambetel
pcs
Added!