https://www.chocolate.lviv.ua/en/company/news/24-2016-10-07-120058-172/A Charitable Event "Dreams Come True"
A Charitable Event "Dreams Come True"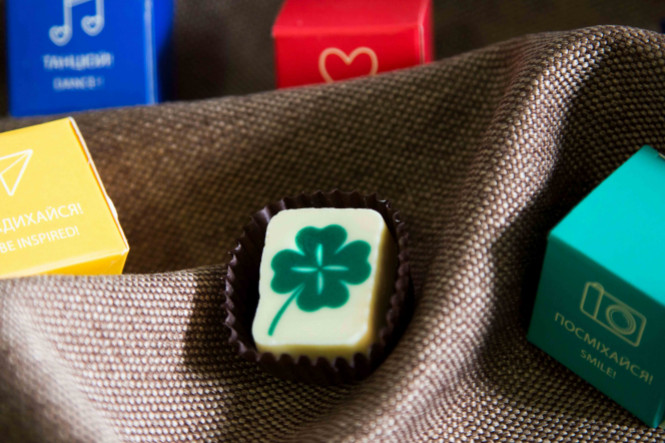 On October 9, 2016 a charitable marathon "Dreams Come True" is starting in Kyiv, aimed at saving lives of seriously ill children. A social project is organized by "1 1 Media", All-Ukrainian Charitable Foundation "Krona" and Lviv Handmade Chocolate.
The chocolate sweet, hand made by 15-year old Bohdan Nesterenko with Lviv chocolatier will be sold during the maraphon. These charitable sweets have made his childhood dream come true – to make such chocolates that can be able to cure children!
Every person can buy and taste a charitable sweet "Dreams come true" at the beginning of the maraphon from 9am on Khreschatyk Street on October 9 or in Lviv Handmade Chocoalte on 45 Antonovycha Street. All costs will be transferred for curing and making dreams come true of seriously ill children.
Later on, the chocolate sweet will be presented in all Lviv Handmade Chocolate houses all over Ukraine. Thus, more people can donate and join this great event!
Let's do good deeds together and make dreams come true of Ukrainian children!