Pistachio Whims
Pistachio Whims
Pistachio nut filling with honey flavour covered with milk chocolate.
Shelf life: 60 days. Storage: store at temperature (18±3)°С and air relative humidity not more than 75%.
Allergens
milk, soy lecithin, almond, pistachio, honey
Pistachio Whims
pcs
Added!
more chocolate...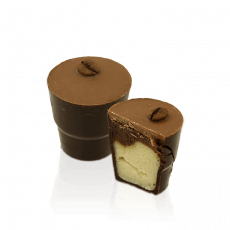 14 UAH
Mixed combination of milk and nuts, cream and cognac fillings with coffee flavor.
Coffee Impreza
pcs
Added!
14 UAH
Pistachio marzipan filling with two caramelized hazelnuts coated in white chocolate.
White Hoverla
pcs
Added!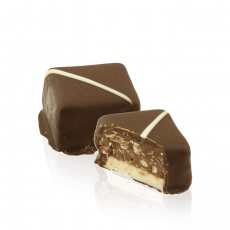 13 UAH
A combination of three types of chocolate with almond flakes and hazelnut with dark chocolate coating
Occasion
pcs
Added!
Kvartka
pcs
Added!