Sketch
Sketch
A combination of praline, dark chocolate and orange zest topped with milk chocolate.
Shelf life: 60 days. Storage: store at temperature (18±3) °С and air relative humidity not more than 75%.
Sketch
pcs
Added!
more chocolate...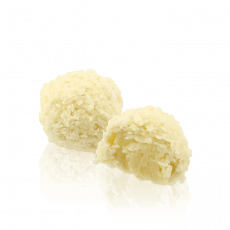 14 UAH
White chocolate with light cream filling dusted with coconut flakes.
Coconut Whirligig
pcs
Added!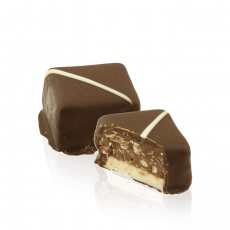 17 UAH
A combination of three types of chocolate with almond flakes and hazelnut with dark chocolate coating
Occasion
pcs
Added!
13 UAH
Dark chocolate ganache with vanilla flavour coated in milk and white chocolate crumbs.
Bernardine
pcs
Added!
Caesar's
pcs
Added!
13 UAH
White chocolate ganache with raspberry paste topped with white chocolate and raspberry sugar.
Raspberry Shats
pcs
Added!