https://www.chocolate.lviv.ua/en/company/news/92-2022-05-17-171652-25704/The Seasonal Menu "Strawberry Overtures" 
The Seasonal Menu "Strawberry Overtures"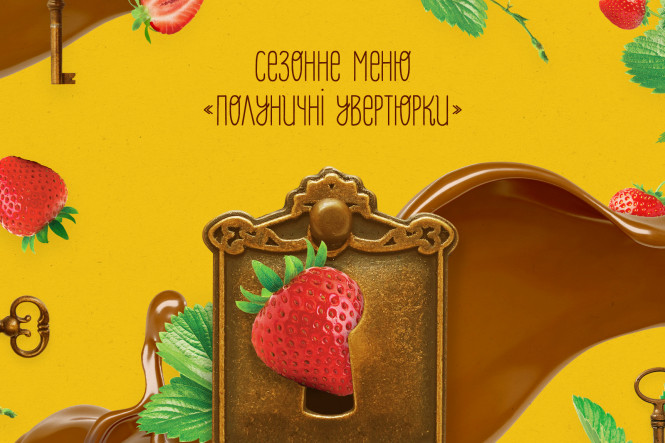 We can't wait anymore, so let's taste your favourite and new desserts with fresh strawberries right now! Each dessert is traditionally made of ripe and juicy strawberries and the best combination - chocolate, whipped cream, ice cream, etc. Please keep in mind, you can enjoy our strawberry desserts the whole summer in our cafes. Here they are: 
Strawberry with whipped cream — a light dessert with creme anglaise and juicy strawberry covered with whipped cream and crunches.
Cheesecake from Boris — crispy shortcrust pastry with pistachio and almond in a combination with tender cheesecake with Philadelphia cheese, pistachio paste and fresh strawberry.
Graceful Strawberry — a cocktail with freshly frozen strawberry, lychee and strawberry puree, lime juice, ice and fresh strawberry.
Dessert "Strawberry Tiramisu" — Savoiardi biscuits, dipped in strawberry-citrus sauce, with tender mascarpone cream and fresh strawberry.
And, of course, we can't do without your best-loved ice cream with strawberries - tender classic white ice cream with fresh strawberries.
Strawberry fondue — it is nice to coat fresh strawberries in melted milk or dark chocolate to choose from.
You can also order strawberries as an add-on to any dessert during the seasonal strawberry menu.