https://www.chocolate.lviv.ua/en/company/news/89-2021-10-01-152923-25704/Delicious Meetings
Delicious Meetings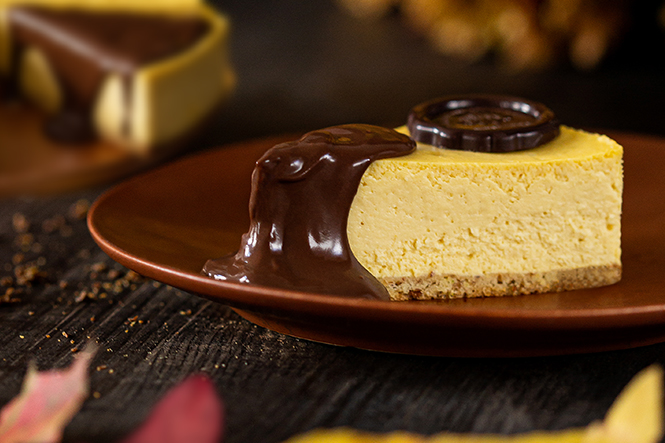 Savour our seasonal desserts in "Delicious Meetings" menu

An ideal time for friendly and family gatherings in your favourite Handmade Chocolate cafe in your city is when it's cold outside. Just combine a cup of hot chocolate, a piece of cake and warm conversations in order to make such meetings tastier and cozier. That's why, hurry up and get acquainted with our seasonal desserts.
Try our chocolate offers:
Spiced Chocolate — dark chocolate with cream and milk garnished with chili pepper and cinnamon.
Melted Chocolate with Cocoa Beans — melted dark chocolate with salted caramel, crushed cocoa beans and a pinch of sea salt.
Don't miss the opportunity to taste our cheesecakes and cakes:
Cake "Pistachio Holidays" — a tempting cake with almond and pistachio layers, raspberry compote and pistachio cheese cream.
Mango Cheesecake — tender cheesecake with cream cheese and mango puree in a combination with almond and lime shortcrust layer.
Chocolate Blueberry Cheesecake — an exquisite combination of chocolate sponge cake with delicate cream cheese and blueberry cheesecake.
However, this tender dessert requires your special attention:
Dessert "Creamy Path" - milk chocolate with banana puree in a combination with banana pieces, decorated with whipped cream, chocolate and banana chips
The seasonal menu "Delicious Meetings" is starting on October 1st in all Handmade Chocolate cafes in Ukraine. You are welcome to visit us and try our new tasty desserts and chocolate.