https://www.chocolate.lviv.ua/en/company/news/86-2021-07-06-155500-25704/Seasonal Menu "Summer Vernissage"
Seasonal Menu "Summer Vernissage"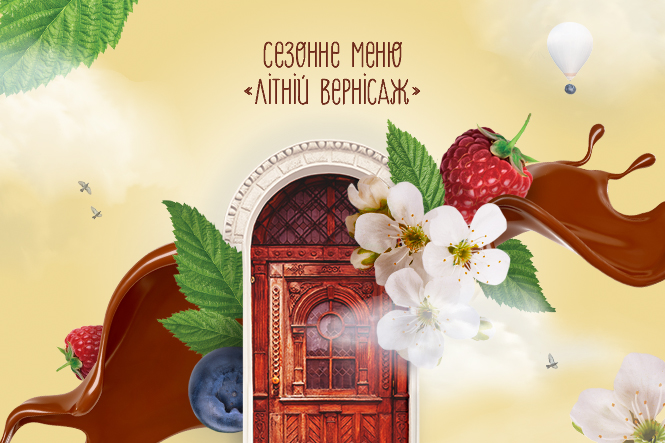 Special delicious treats with seasonal berries and fruits.
Bright colours of tasty-looking berries and fruits, tender flavours and soft textures of favourite desserts. This fabulous summer range of tastes is collected in our seasonal menu "Summer Vernissage".Try our new sweet and refreshing masterpieces, demonstrated as if at the vernissage. It is the summer that has inspired artists to create them.
Mango Panna Cotta — tender vanilla dessert with mango compote and fresh berries.
Mrs. Marcel's Chocolate Cheesecake — Basque chocolate cheesecake with a delicate cream cheese served with cherry sauce.
Napoleon's Whim — tender puff pastry cake with airy crème anglaise and berry filling.
Almond-Raspberry Tartlet — almond shortcrust layer in combination with almond frangipane, raspberry confit and fresh raspberry.
Pretty Arrogance — refreshing cocktail with a taste of melon and watermelon in combination with banana and water with ice.
Hurry up and taste each dessert of seasonal berries and fruits until the end of summer.