https://www.chocolate.lviv.ua/en/company/news/85-2021-06-02-150826-25704/Time for Delicious Strawberry
Time for Delicious Strawberry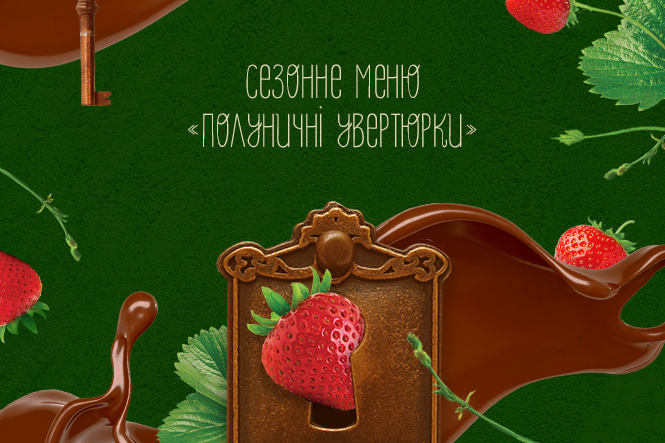 Let's enjoy desserts in the seasonal menu "Strawberry Overtures" It's high time to treat yourself, savouring chocolate dishes with fresh juicy strawberries. That's why, our artists have prepared tasty desserts with the summer berry as the main ingredient. We want to boast about them so much — they are incredibly delicious.
Graceful Strawberry — a cocktail with freshly frozen strawberry, lychee and strawberry puree, lime juice, ice and fresh strawberry.
Dessert "Strawberry Tiramisu" — Savoiardi biscuits, dipped in strawberry-citrus sauce, with tender mascarpone cream and fresh strawberry.
And, of course, we can't leave aside our traditional desserts, enjoyed so much by our guests:
Strawberry with ice cream — tender classic white ice cream with fresh strawberry.
Strawberry with whipped cream — juice strawberry, coated with fluffy whipped cream.
You can also order strawberries as an add-on to any dessert during the seasonal strawberry menu.
Come and taste our seasonal strawberry desserts.