https://www.chocolate.lviv.ua/en/company/news/84-2021-04-01-151035-25704/Fair of Sweets in Lviv Handmade Chocolate
Fair of Sweets in Lviv Handmade Chocolate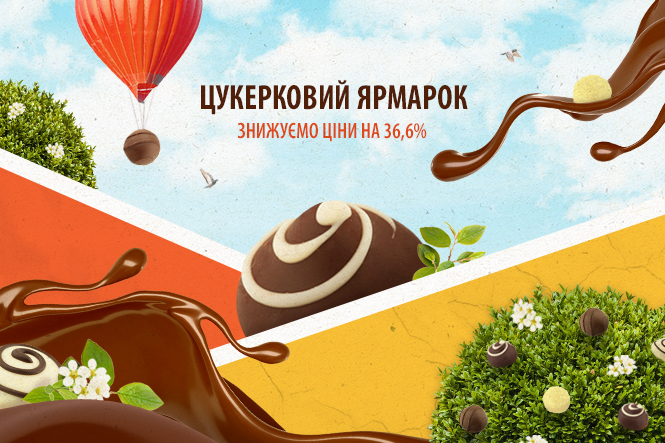 Price reduction by 36,6% for sweets
We are convinced that nothing is so tasty as hand made chocolate sweets, especially for attractive prices. That's why, Fair of Sweets is starting for the second time in Lviv Handmade Chocolate. For the present, not only your favourite sweets, exhibited on the window display, will be at a reduced price of 36.6%, but gift sets of sweets and even chocolate tablets with various fillings as well.
All you need is to find price tags with red circles on window displays and buy discounted chocolate products. If you enjoy shopping online, hurry up to visit the "Fair of Sweets" chapter in our internet shop www.chocolate.lviv.ua and order online. 
The offer "Fair of Sweets" starts on April 1st and lasts till the availability of products at discounted prices in all shops of Lviv Handmade Chocolate in:
- Lviv, 3 Serbska Str.;
- Lviv, 5 Sichovykh Striltsiv Str.;
- Lviv, 168 Lyubinska Str., International Airport "Lviv";
- Truskavets, 4 Shevchenka Str.;
- Kyiv, 45 Antonovycha Str.;
- in the online store chocolate.lviv.ua. 
Please take into account that bofons (rewarded points) are not accrued on your Lokal card for discounted sweets .