https://www.chocolate.lviv.ua/en/company/news/73-2020-02-28-230641-25704/"Cherry Boom" - Seasonal Menu
"Cherry Boom" - Seasonal Menu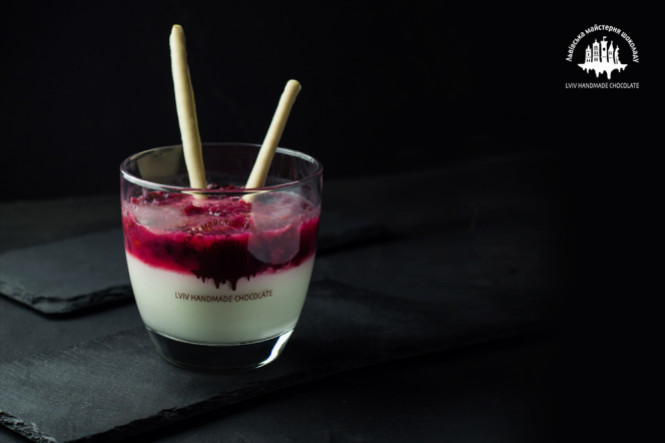 On March 1st our guests can enjoy delicacies from our seasonal menu "Cherry Boom". Favourite chocolate cherry desserts and drinks in Lviv Handmade Chocolate cafes are already waiting for their fans. Inspired by the spring, our artists have prepared plenty of new cherry desserts but they haven't forgotten about the popular ones.
So, please become acquainted with our incredible cherry tastes:
Cocktail "Wild Cherry" - cherry, pineapple and orange juices, cherry syrup, freshly squeezed lemon juice, orange, mint.
Dessert "Chocolate Uncle" - a combination of cherry, ice cream, dark chocolate, instant coffee and cream.
Dessert "Cherry Tricks" - creamy layer with white chocolate, cherry compote.
Cherry Tart - chocolate biscuit layer, cherry filling, ice cream and chocolate sauce.
Hot chocolate with cherry and walnut - dark chocolate, cream, milk, cherry syrup, sun dried cherry, ice cream, walnut.
Desserts from the seasonal menu "Cherry Boom" in Lviv Handmade Chocolate can be savoured till April 30th. Hurry up!