https://www.chocolate.lviv.ua/en/company/news/71-2019-12-28-171702-25704/"St.Nicholas Workshop" in Lviv
"St.Nicholas Workshop" in Lviv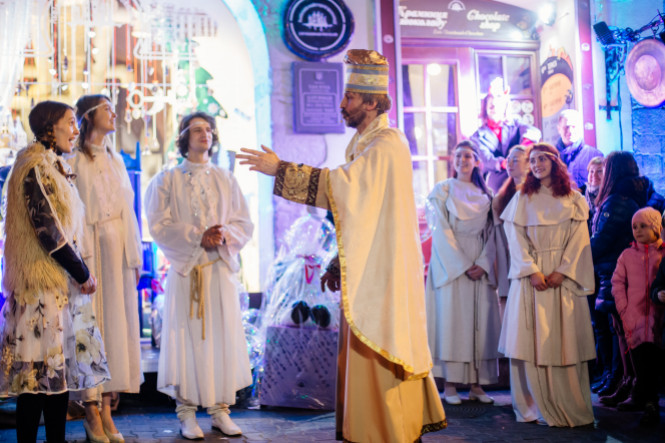 Traditionally, Lviv Handmade Chocolate celebrated St. Nicholas Day with its chocolate fans - both kids and adults.
Everyone was happy to receive so many presents during the day and in the evening enjoyed a festive performance and a light show. The light animation took place on the facade of the building which was accompanied by music. Fantastic heroes, dressed in bright light up costumes, danced and enchanted everyone outside.
The audience became a part of fairy story about a girl who was lost while looking for St. Nicholas and got into an incredible place - the Workshop of St.Nicholas. Friendly heroes helped the young girl to find St. Nicholas who prepared chocolate gifts for all children from Lviv Handmade Chocolate.  Huge, really huge, tall toys-animals and a transformer were the highlight of the holiday with who all guests took photos to remember the wonderful holiday.
Lviv Handmade Chocolate provides happiness and goodness in the special day!
Please find more photos in our gallery.