https://www.chocolate.lviv.ua/en/company/news/69-2019-12-06-215423-25704/Seasonal Menu "Winter Holidays"
Seasonal Menu "Winter Holidays"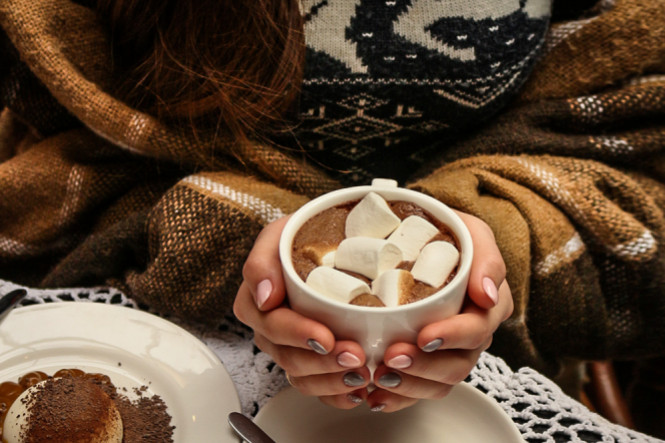 The whole city has plunged into a real winter fairy-tale. Shop windows are dressed with best decorations. Warm cafes have become cozier. Now it is more pleasant to savour a delicious cocoa drink or a flavourful coffee. Winter in Lviv Handmade Chocolate is a special season when coziness and a homelike atmosphere are completed with festive tasty desserts and drinks. We are introducing our seasonal menu "Winter Holidays" with pleasure. So, here it is - favourite delectables that you have been waiting for the whole year as well as unique new offers that will definitely surprise with an incomparable combination of tastes.
Traditional drinks of every winter:
"Sea-buckthorn tea" - full of vitamins sea-buckthorn, orange and aromatic cinnamon, anise, mint.
A drink "Mishmash" - dark chocolate, milk, cherry syrup, mint extract and soft marshmallow.
A dessert, a hot chocolate and our original cocoa drink are new and delicious offers:
Ginger orange panna cotta - chocolate ginger layer with orange jelly.
Coconut hot chocolate with ice cream - dark chocolate with coconut flavour, milk, ice cream, coconut flakes.
A drink "Orange Holidays" - milk chocolate with rum flavour, milk, salted caramel topping, cocoa, marshmallow, orange zest. These tastes together create a great original cocoa drink.
The seasonal menu "Winter Holidays" starts on December 7th in Lviv Handmade Chocolate and will last till the end of the winter! So, everyone will have a chance to enjoy it.