https://www.chocolate.lviv.ua/en/company/news/66-2019-10-02-171119-186/Fall Vacations!
Fall Vacations!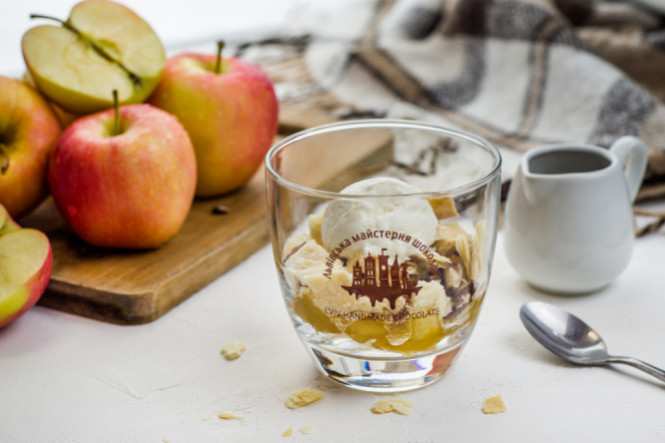 Atmospheric and unsteady autumn is in full swing. That's why, traditionally, we invite you to visit Lviv Handmade Chocolate and savour mouth-watering desserts from our seasonal menu "Autumn Vacations". You can find as your favourite warm drinks as unusual new offers, too. We would like you to get to know our tasty drinks and desserts:
Fluffy "Chocolate Sea-Buckthorn Cake" - sea-buckthorn mousse, chocolate sea-buckthorn ganache, vanilla layer. The cake best goes with warm and tender cappuccino.

Sea-buckthorn tea – aromatic tea with sea-buckthorn, orange, cinnamon, anise and mint.

Spiced mulled wine - non-alcoholic mulled wine with raspberry, blackcurrant, apple, orange, cinnamon and clove.  

Coconut hot chocolate with ice cream - a new drink in our autumn menu with dark chocolate with coconut flavor, milk, ice cream and coconut flakes.

Lazy strudel with ice cream and chocolate sauce - a new dessert is made of puff pastry, apple filling, walnut, ice cream and chocolate sauce.

Our seasonal menu "Autumn Vacations" starts on October 1st and lasts till the end of November in Lviv Handmade Chocolate in the city of Lviv and other parts of Ukraine! Hurry up to taste true autumn delectable drinks and desserts!