https://www.chocolate.lviv.ua/en/company/news/64-2019-07-04-194439-161/Seasonal Menu "Berry Confiture"
Seasonal Menu "Berry Confiture"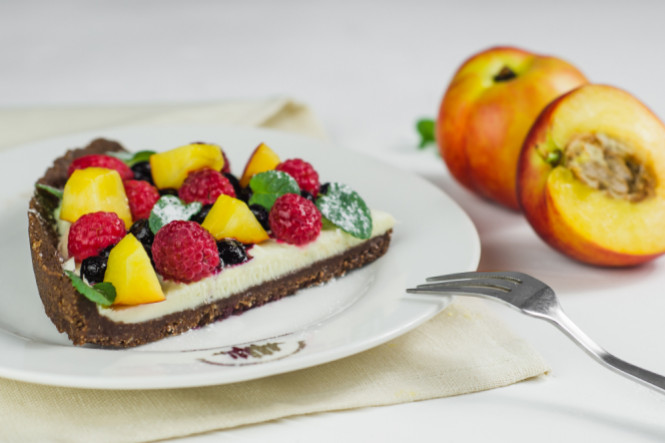 House specialties made of favourite berries!
Welcome to Lviv Handmade Chocolate to savour incredible berry desserts from the seasonal menu "Berry Confiture". Summer is the period when we have a great chance to enjoy delicious berry desserts full of vitamins made of blueberry, raspberry and strawberry. Fresh berries in each dessert are in combination with other summer fruit. You can find berry milk cocktail, three kinds of light berry desserts with mousse or ice cream as well as a delectable tart with assorted berries in our menu.
Here are our desserts:
Raspberry milkshake — milk, ice cream and fresh raspberry.
Chocolate Berry Games — dark chocolate mousse, fresh blueberry and raspberry, whipped cream.
Berry Trifle — sponge cake, milk chocolate, fresh blueberry, whipped cream.
Fruit Duet —crème anglaise, fresh blueberry, ice cream, blueberry syrup and choice of fruits: raspberry, strawberry or nectarine.
Chocolate Berry Tart — chocolate biscuit layer, white chocolate ganache and assorted berries.
Seasonal Menu "Berry Confiture" will last till the end of August in Lviv Handmade Chocolate cafés in Lviv and all over Ukraine!