https://www.chocolate.lviv.ua/en/company/news/45-2018-06-04-170611-161/Summer Carnival
Summer Carnival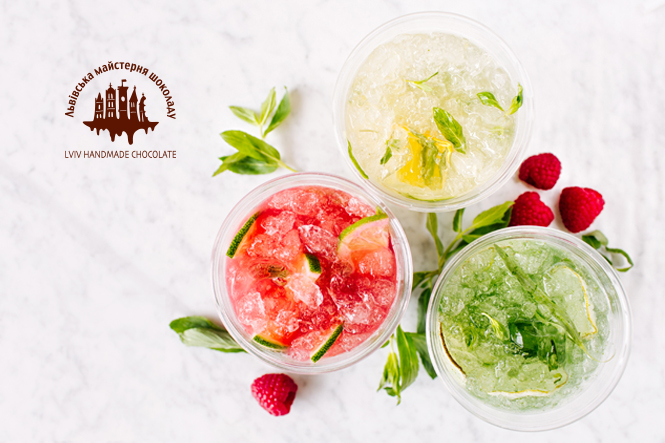 The season of refreshing cocktails and ice cream
Summer. It's always hot weather, sunny days, good mood and plentiful of mouth-watering fruits and berries. The variety of colors and tastes impresses and inspires. That's why, Lviv Handmade Chocolate is meeting the summer with a special dessert menu - Summer Carnival. It's a real carnival of tastes, colors and emotions that combines refreshing cocktails and colorful ice cream with different flavors.
An assortment of mojito will astonish everyone! Taste and enjoy blueberry, orange, cherry and strawberry flavors. Nine various ice cream flavors will go best with mojito - from vanilla to pistachio.
Just imagine how you would savor pistachio ice cream with fruits and orange mojito after a boiling hot working day on the terrace of Lviv Handmade Chocolate. Isn't it the best evening in summer hot weather? Of course!