https://www.chocolate.lviv.ua/en/company/news/42-2018-05-08-113750-161/City Day
City Day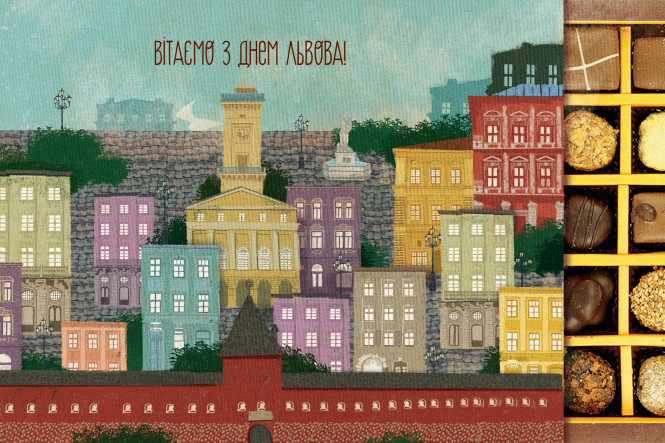 Lviv has always been famous for incredible architecture, cobblestoned streets and cozy cafés with aromatic coffee and delicious chocolate. The story of Lviv Handmade Chocolate that has grown into a chain of cafés and shops has been started in Lviv. First chocolates were made and sold here. Guests were treated and astonished with new sweet offers in this city for the first time. Nowadays, Lviv Handmade Chocolate has become a well-known brand not only in Ukraine but abroad, too. Lviv sweets being a city's visiting card have been surprising with its special tastes, a unique presentation and an unusual packaging for many years.
Creating each sweet or tablet, figurine or set, we try to keep and reproduce the best traditions of our city. Many times Lviv has inspired us to make sweets or gift sets. One of them is "Colourful Lviv" - a set of 25 praline, truffle and marzipan sweets. All sweets differ from each other but altogether they make an exquisite collection of tastes and colours that characterize our city at its best. A wonderful and bright packaging underlines its diversity one more time. The set includes two sweets, i.e. "Sophie" and "Lviv Amour" with which Lviv Handmade Chocolate started its business in 2009.
We are grateful to Lviv for its atmosphere. We love you for charm and respect for the history. These features are collected in the set of sweets "Colourful Lviv" as it's so diverse and colourful - special for everyone, peculiar for everyone!