https://www.chocolate.lviv.ua/en/company/news/38-2017-11-01-133131-5822/Tournament "Chocolate Barista 2017"
Tournament "Chocolate Barista 2017"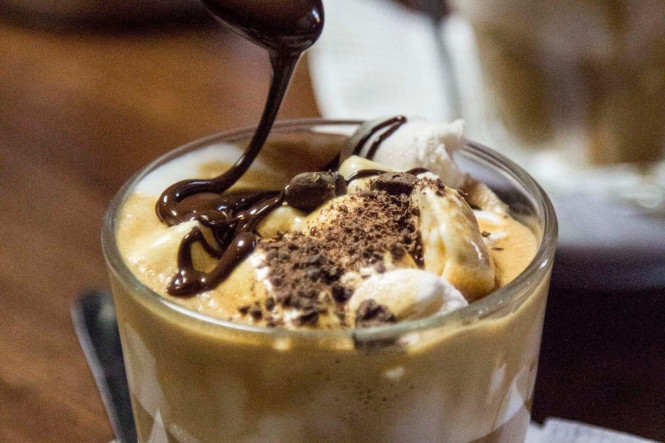 On October 18th in one of Lviv Chocolate Houses an annual "Barista Tournament 2017" took place where 19 best coffee artists from all Lviv Handmade Chocolate cafés in Ukraine competed to win the first place:
Tetyana Boyko, Cherkasy
Vitaliy Krokhmalyuk, Odesa
Ihor Yurkivskyy, Odesa
Dmytro Vilkhovyy, Ternopil  
Anna Zelena, Mykolayiv
Valentyn Skomskyy, Khmelnytskyy
Oleksandr Snurnitsyn, Kherson
Vadym Trufyn, Chernivtsi
Anastasiya Antroschenko, Kyiv
Mykhailo Postolov, Odesa
Yuriy Kozak, Lviv
Mykola Maltsev, Kryvyy Rih  
Kostya Petrenko, Chernihiv
Pavlo Bilozir, Lviv
Rostyslav Sydorenko, Kyiv
Oleksandr Bohdanets, Kyiv
Yevhen Krasilnyk, Kyiv
Anastasiya Shardakova, Kremenchuk  
Vadym Martynyuk, Lutsk
The participants prepared Espresso, Cappuccino and their own coffee drink under a strict supervision of the jury: Ihor Berdnikov (head judge), Dmytro Vysochanskyy and Roman Kasparevych (sensor judges), Mykhailo Datsyo and Anatoliy Pavliv (technical judges).
The winners are: the 1st - Yuriy Kozak, Lviv, the 2nd - Vitaliy Krokhmalyuk, Odesa, and the 3rd- Pavlo Bilozir, Lviv.
Besides a competition for the best coffee artists, all tournament members could visit our city Lviv, communicate with each other and share their experience.
Having the tournament among baristas has already been a tradition for us, that's why next year our employees will be able to present their skills in preparing tasty coffee!