https://www.chocolate.lviv.ua/en/company/news/31-2016-12-12-132036-172/St. Nicholas is Coming to Us
St. Nicholas is Coming to Us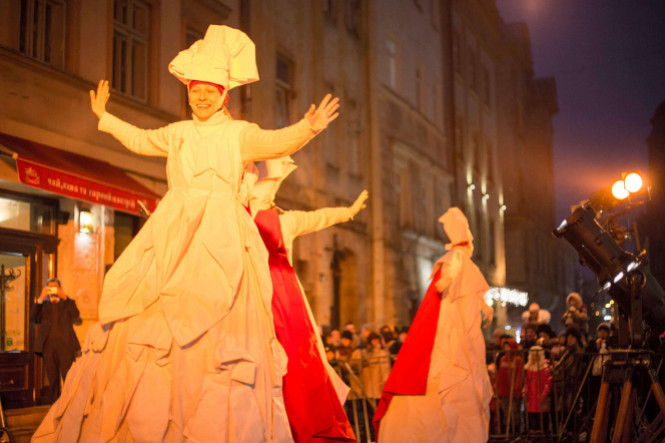 Traditionally this winter St. Nicholas is visiting the sweetest part of Lviv - Lviv Handmade Chocolate where there is always an atmosphere of miracle and sweet happiness.
Lviv chocolatiers and artists of "Voskresinnya" theatre will help St. Nicholas to organize a sweet celebration. An incredible theatrical show on stilts will take place open air near the entrance of Lviv Handmade Chocolate at 3 Serbska Str. The audience will enjoy the main heroes and a sweet story, fairy-tale costumes and various kinds of entertainments. Guests must be ready to take part in plenty games and quizzes. Try to remember poems and songs that will astonish and make happy St. Nicholas.
We are waiting for you on December 18 th at 5pm.
We do guarantee festive and sweet mood!
All your sweet dreams come true!