https://www.chocolate.lviv.ua/en/company/news/25-2016-10-10-172147-172/Pumpkin Craziness
Pumpkin Craziness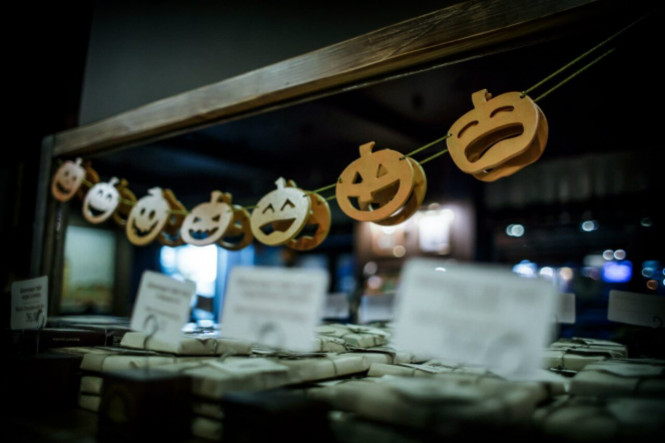 How do you like an idea about making a holiday in the middle of the fall?! Black and orange colors, fall gifts, moving plots from funny exciting stories – these and more will be associated with fall days in Lviv Handmade Chocolate Houses.
You can find pumpkin lanterns, something interesting at the table at the café and funny balloons for kids. The atmosphere will be filled with delicious desserts - "Crazy Pumpkin", a cinnamon nutmeg cupcake with a caramelized pumpkin and creamy chocolate cream and "Pumpkin Cake", a tender pumpkin cheese soufflé.
Visit Lviv Handmade Chocolate cafés to feel chocolate inspiration and pumpkin mood! These imagination flows will make "Pumpkin Craziness" an unforgettable and bright holiday and, of course, it's a great a reason for adventures.
"Pumpkin Craziness" will last from October 28 till November 1, 2016.