https://www.chocolate.lviv.ua/en/company/news/20-2016-08-03-134849-172/Berry menu
Berry menu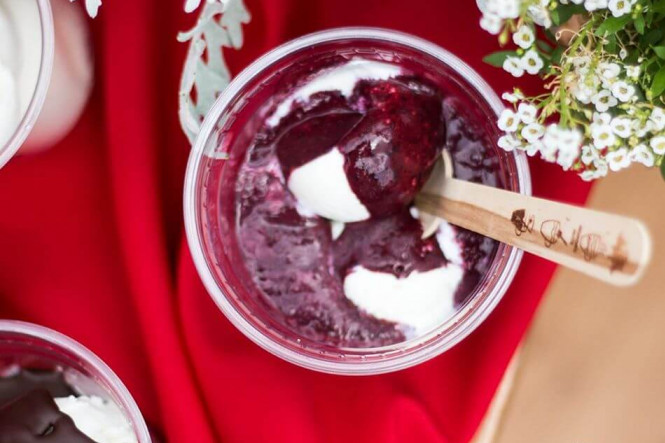 What a wonderful warm summer on the juicy and healthy fruits of nature and our imagination
is rich in exquisite and original desserts with your favorite fruit!
A great addition to a pleasant summer holiday will be duets, fruit and berry, blueberry cheesecake with gentle watering, creamy vanilla Panna cotta with blueberries, raspberry shake with ice cream and a lot of happy moments sweet! This diversity is particularly comfort those who like something tasty and lightly ...
One has only to look at the sweet menu:
Fruit duet – crème anglaiise, fresh blueberries and raspberries, ice cream with blueberry syrup.
Raspberry milkshake — milk-raspberry сocktails with ice cream.
Berry trayfl — sponge cake with milk chocolate, blueberries and whipped cream.
Blueberry banks — sweet cheesecake with blueberries and blueberry-cream watering.
Blueberry Panna Cotta — tender vanilla dessert with blueberries and grated white chocolate.