https://www.chocolate.lviv.ua/en/company/news/18-2016-04-27-165124-172/Mini-Football Tournament
Mini-Football Tournament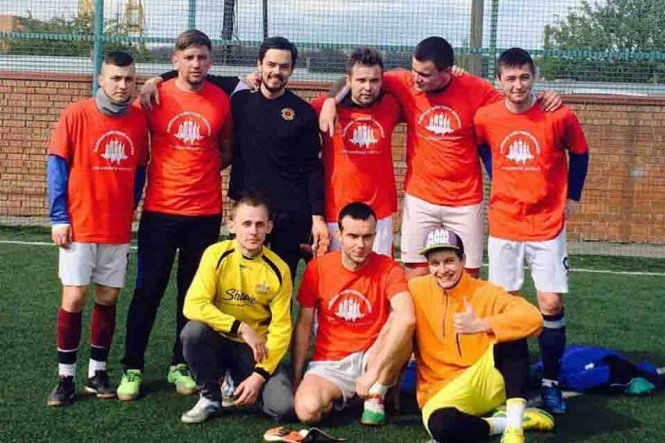 On April 21 the second mini-football tournament was held in !FEST Holding of Emotions in Lviv.
12 teams were competing this year. Owing to persistent trainings our "Chocolate" team took the second place. Our boys demonstrated their skills with dignity and an accurate tactic of the football play as well as showed a great team spirit. It's worth noting that our forward, Vitaliy Novak, was awarded a title "The Best Forward of the Tournament". A group of fans supported our chocolate team that motivated the players with sweet mottos during all match!
"I'm very happy with our team. Such events incredibly build the team spirit and help to understand each other better. We played as a team and took all efforts to win. We are grateful for our best football fans as we played for them and for the honour of our restaurant! We promise to be the first next year)", says Anatoliy Biryukov, the captain.