https://www.chocolate.lviv.ua/en/company/news/11-2016-02-12-113824-172/Chocolate Fondue
Chocolate Fondue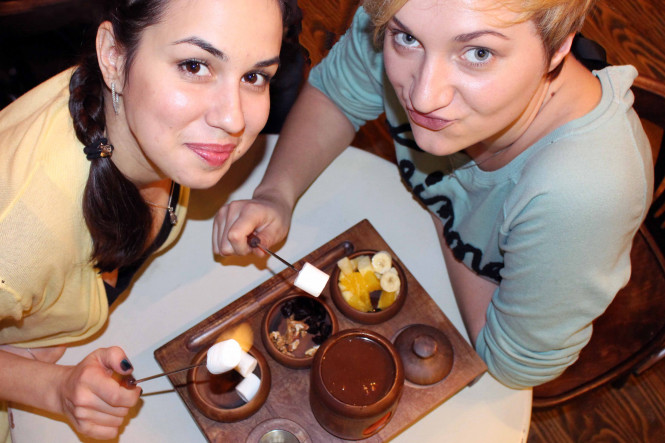 This dessert will enchants you with the incredible combination of melted chocolate, apple, orange, banana, light marshmallow, prunes and walnuts. The process of preparation is not finished even when you're tasting since chocolate ganache continues to melt while eating. One can savour not only the delicious dessert but watch a thrilling show, too!
An invitation for Chocolate Fondue is one of the best ideas for family, friends or couples in love. It's a sweet occasion to warm up someone's feelings!
The offer is available in all Lviv Handmade Chocolate cafés in Ukraine!