Baby
Baby
A combination of marzipan, almond and pistachio praline with brandy and caramel, milk chocolate coating.
Shelf life: 60 days. Storage: store at temperature (18±3) °С and air relative humidity not more than 75%.
Baby
pcs
Added!
more chocolate...
13 UAH
White chocolate ganache with raspberry paste topped with white chocolate and raspberry sugar.
Raspberry Shats
pcs
Added!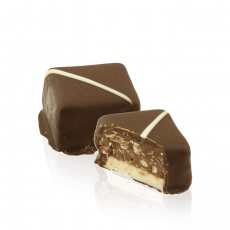 17 UAH
A combination of three types of chocolate with almond flakes and hazelnut with dark chocolate coating
Occasion
pcs
Added!
Caesar's
pcs
Added!
Nut Kleynods, milk chocolate
pcs
Added!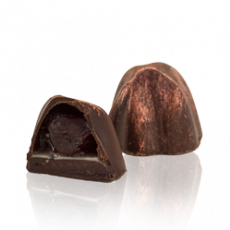 15 UAH
Liquored sweet with cherry infused in brandy, covered with dark chocolate.
Elegancy
pcs
Added!