Baby
Baby
A combination of marzipan, almond and pistachio praline with brandy and caramel, milk chocolate coating.
Shelf life: 60 days. Storage: store at temperature (18±3) °С and air relative humidity not more than 75%.
Baby
pcs
Added!
more chocolate...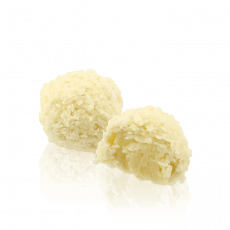 11 UAH
White chocolate with light cream filling dusted with coconut flakes.
Coconut Whirligig
pcs
Added!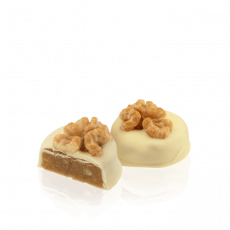 12 UAH
Сoffee marzipan filling with a whole walnut crusted with white chocolate.
Marz & Panna
pcs
Added!
Toy
pcs
Added!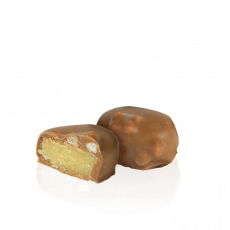 12 UAH
Marzipan filling with caramelized rice balls topped with milk chocolate.  
Trymbulka
pcs
Added!
Classic Truffle
pcs
Added!